Ella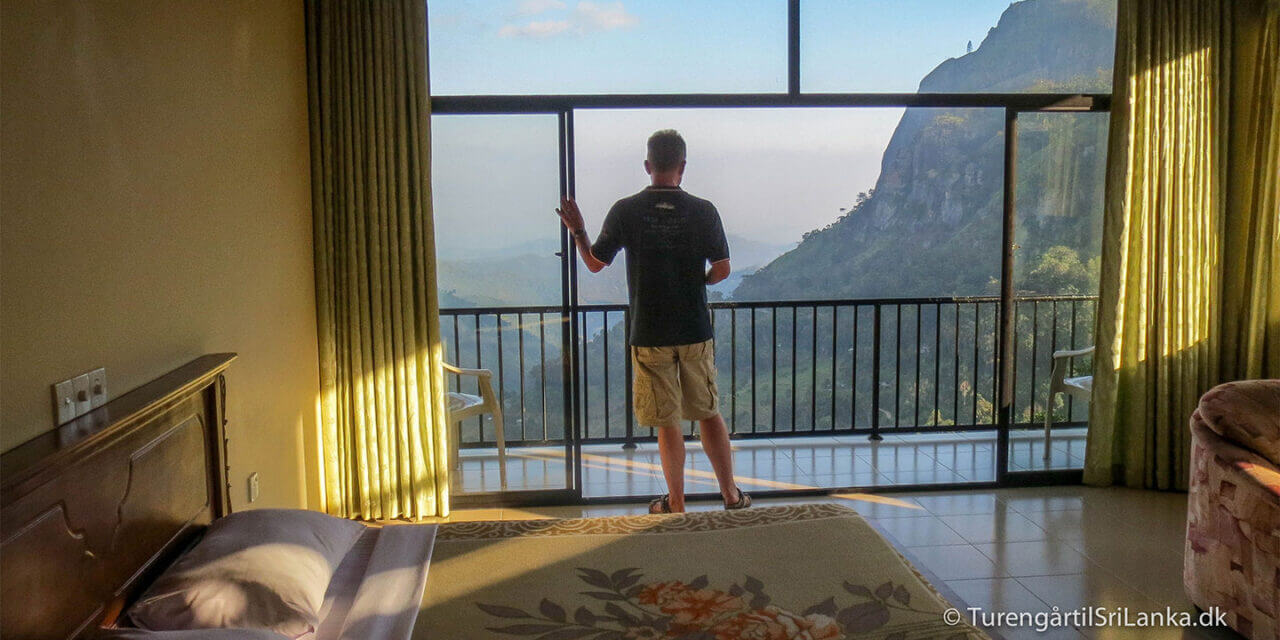 Ella er måske den by i Sri Lanka, med den smukkeste beliggenhed
Ella, Sri Lankas smukkeste bjerglandsby
Ella er en af de byer i Sri Lanka, der har den smukkeste beliggenhed.
(Billedet oppe over, er taget på hotellet Mountain Heavens) [Reklamelink]
Byen ligger i højlandet (The Hill Country) 1.041 meter over havoverfladen og 200 km øst for Colombo.
De fleste kommer til Ella direkte fra Nuwara Eliya eller Hatton (Adam's Peak), og har en enkelt eller to overnatninger i byen inden rejsen går videre til Tissamaharama og Yala, Sri Lanka's mest berømte nationalpark.
Tag toget til Ella
Det kan varmt anbefales at ankomme til Ella med toget. Uanset om du kaster dig ud i den 9 timer lange togtur fra Colombo eller den lidt kortere tur fra Nuwara Eliya, så vil du opleve Sri Lanka fra sin allermest indtagende side.
Naturen i højlandet er ubeskrivelig smuk, og en tur med toget bør være på enhver Sri Lanka-rejsendes liste over "things to do & see".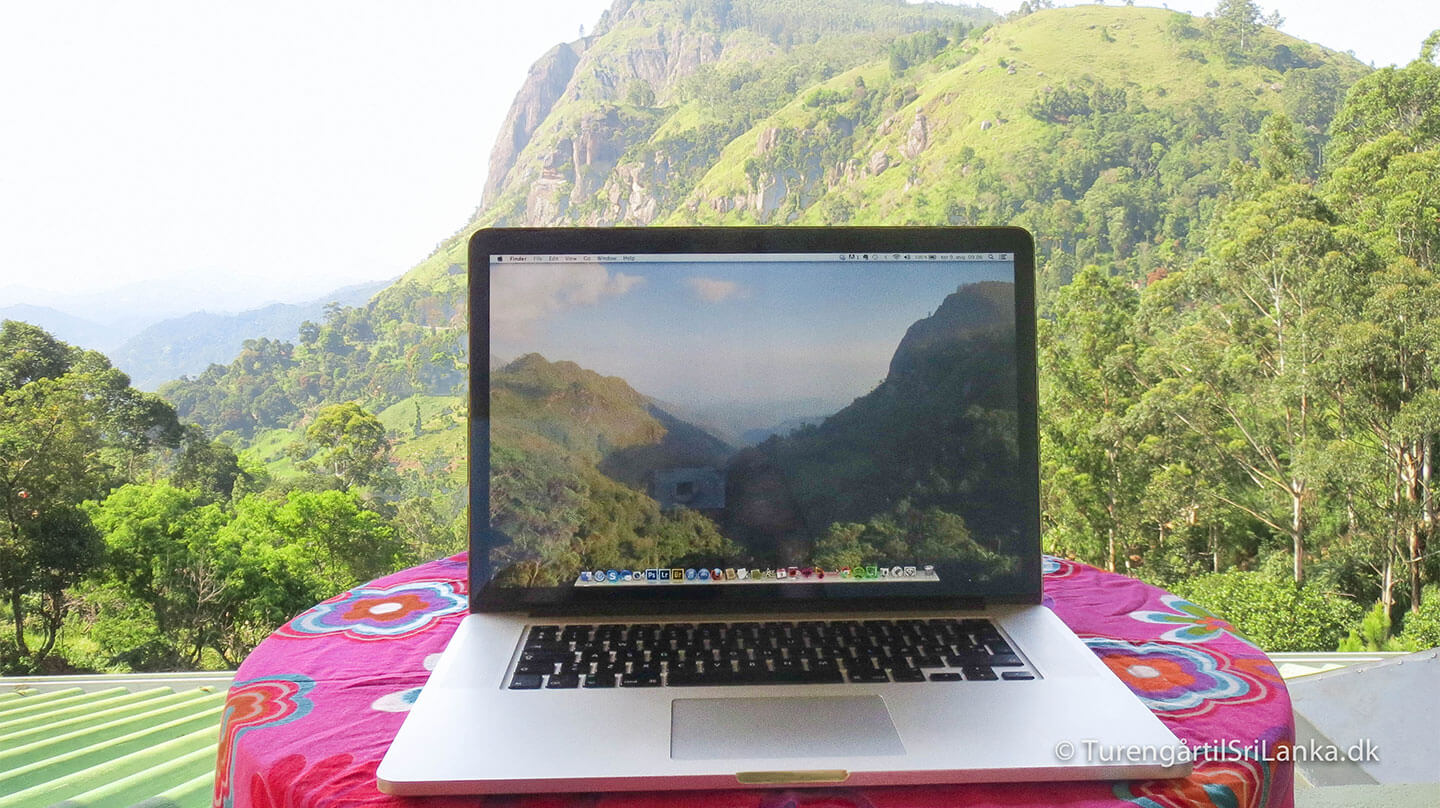 Another day at the office – Skrive-retreat i Ella
Flere grunde til at tage til Ella
Men der er flere grunde til at tage til Ella, klimaet, den friske bjergluft, stemningen i byen og muligheden for gode vandreture i naturskønne omgivelser.
Hvis du kan lide ro og natur, kan det anbefales at sætte et par dage af i et guesthouse eller hotel med udsigt til Ella Gap. Dette sted er også idéelt til et længerevarende skrive-retreat.
Måske er du heldig at få besøg af aber på din balkon eller at spotte en ørn glide hen over himlen i øjenhøjde.
Klimaet
Klimaet er ideelt. Der bliver varmt om dagen, men ikke så varmt som ved Sri Lanka's kyster, hvor det til tider kan blive næsten for varmt.
Om natten falder temperaturen, men der bliver sjældent så koldt som nætterne i Nuwara Eliya, der ligger 1.868 meter over havoverfladen.
Indbyggerne
Indbyggerne i Ella er vant til turister og har et afslappet forhold til de mange gæster, der kommer til byen hver eneste dag året rundt.

Livet i Ella går sin stille gang, og der er god mulighed for at komme ned i gear
Stemningen i byen
Livet i Ella går sin stille gang, og der er god mulighed for at komme ned i gear.
Stemningen er afslappet og backpacker-agtig.
Ella har et enkelt stort supermarked og en del mindre butikker. Her er også mange restauranter og caféer, med mulighed for vestlig mad. Det er ikke utænkeligt at du vil værdsætte en rigtig kop kaffe og en lille rice & curry pause mens du er her.
[Indlægget indeholder reklamelinks]