Skal man have visum til Sri Lanka?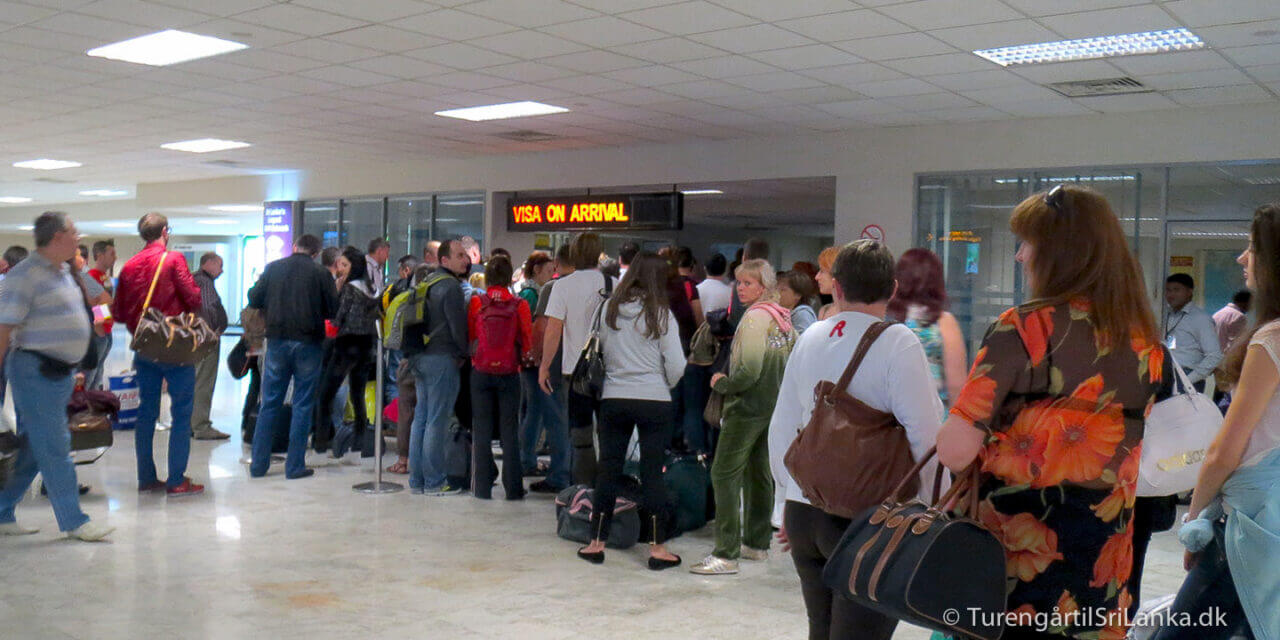 Man skal have visum til Sri Lanka – Her er det visa on arrival i Colombo lufthavn
Skal man have visum til Sri Lanka?
Der er visumpligt i Sri Lanka, så hvis du skal på ferie skal du have et turistvisum. Du kan ansøge om visum på to forskellige måder, som forklares her:
Old school metoden – Visa on Arrival
Hvor man ved ankomsten i Colombo lufthavn, liner op i den til tider lange kø. Du kan ikke undgå at se køen når du er kommet ud fra flyet og går gennem lufthavnen. Der er et stort skilt hvor der står 'Visa on Arrival'.
Sørg for at have US$ 30 klar i kontanter til betalingen. Derudover skal du have dit pas og dine flybilletter parat (Du skal have en returbillet for at kunne få visa).
Den moderne og bekvemme måde – Visa online
I god tid før rejsen, tager du din computer på skødet og bestiller dit ETA visa online her eta.gov.lk (Eta står for Electronic Travel Authorization)
Prisen er den samme som ved 'Visa on Arrival' i lufthavnen, US$ 30, som du betaler med dit kreditkort online. I løbet af få timer eller minutter får du dit visum sendt til din mailadresse. Og så printer du det bare ud og lægger i dit pas.
Når du lander i Colombo lufthavn, kan du gå forbi visum-køen og direkte til immigrationskøen.
Trin-for-trin guide til at bestille visum online
På rejsebloggen Miss-World.dk finder du en udførlig trin-for-trin guide til hvordan du bestiller dit visa online.
Vær opmærksom på..
..At et turistvisum til Sri Lanka kun er gyldigt i 30 dage fra indrejsedatoen.
..At dit pas skal være gyldigt i 6 måneder efter din hjemkomst.
..At der gælder andre regler hvis du skal arbejde i Sri Lanka, så skal du i stedet ansøge om et forretningsvisum, og dette kræver en invitation fra den virksomhed du skal arbejde for.